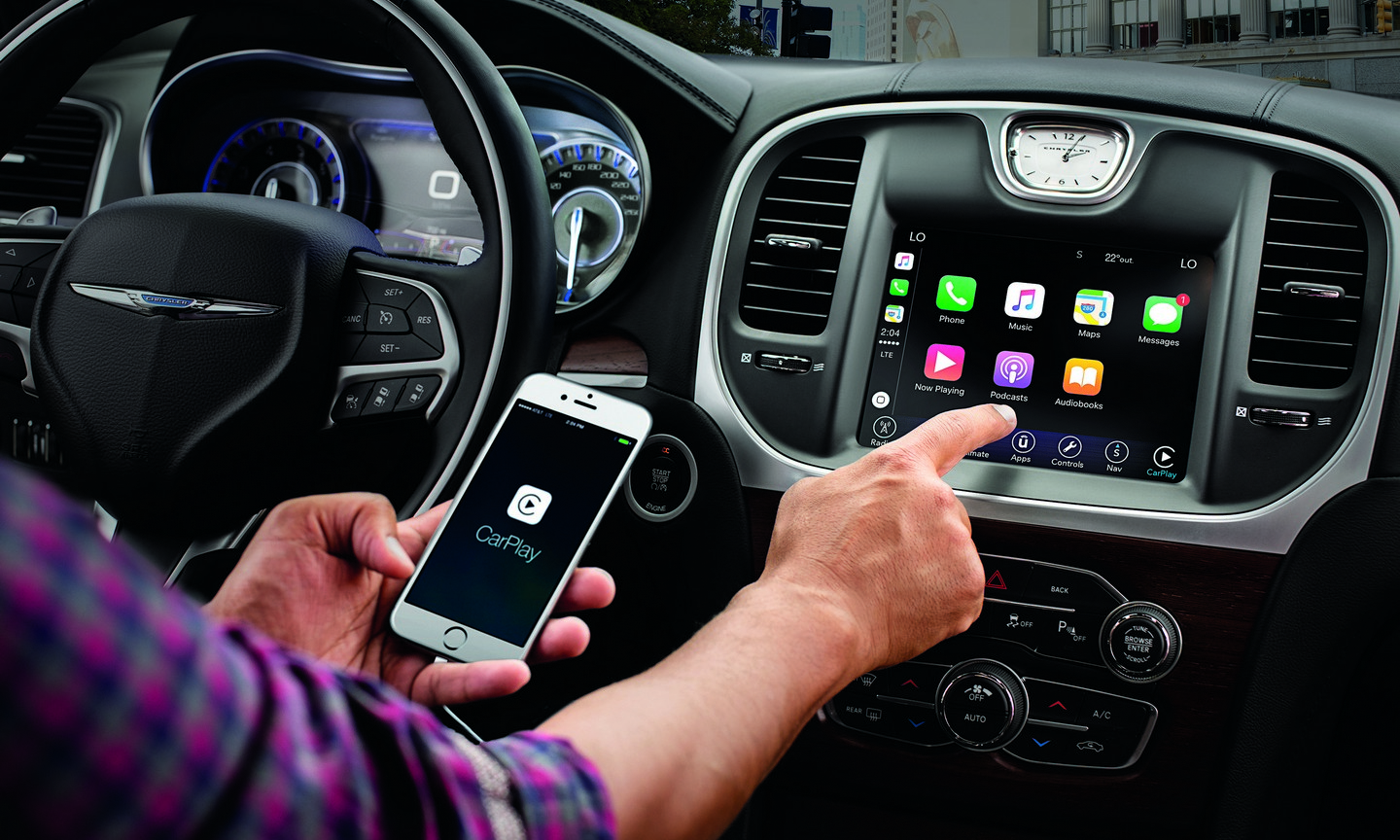 Maybe you just got a promotion, maybe your starter car just drove its last mile, or maybe you decided to just go for it because you deserve something better; whatever the reason, now may be the time to upgrade your ride from the base level to the next level. FCA offers tons of reasons to spring for the higher trim level, and Parkway Chrysler Dodge Jeep Ram is here with the details.
The full lineup of Fiat Chrysler Automobiles offers many ways to upgrade your experience. All of the models in the Chrysler, Dodge, Jeep, RAM, and Alfa Romeo inventory have multiple trim levels that include options inside and out, no matter what level of awesome you're looking for. One of the most entertaining ways to level up your ride is with the robust UConnect® infotatinment system.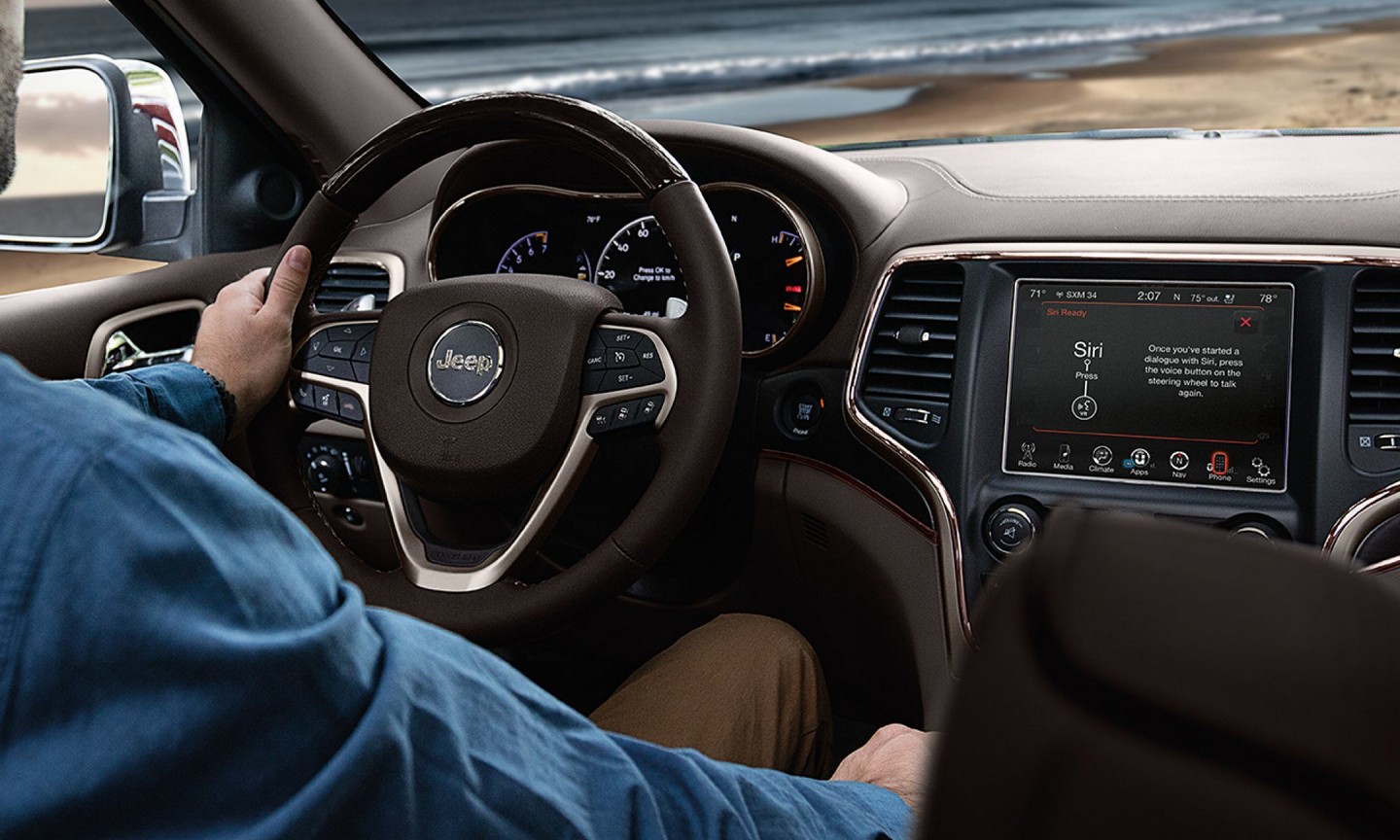 UConnect 3
When you opt for the base level UConnect system, you will enjoy connectivity to devices inside your vehicle by way of an auxiliary or USB port, so you can plug right in and access all of your device's media and streaming audio. You can also stream all of that content with Bluetooth® connectivity, so you can wirelessly connect to Bluetooth-compatible devices. Plus, you can effortlessly control your UConnect infotainment system's features with voice commands, so you can play your playlist or make calls without taking your hands off the wheel.
UConnect 4
Spring for the next level up, and you will discover even more content to connect to your car. The mid-range UConnect offers Apple Carplay™ (pictured below) and Android Auto™ connectivity, which allows you to plug directly into your Apple or Android device and access select apps straight from the high-definition LCD touch screen in the vehicle's dashboard. And if you have an iPhone®, you can even use the hands-free voice recognition technology to talk to Siri®, which is like your digital assistant on the road.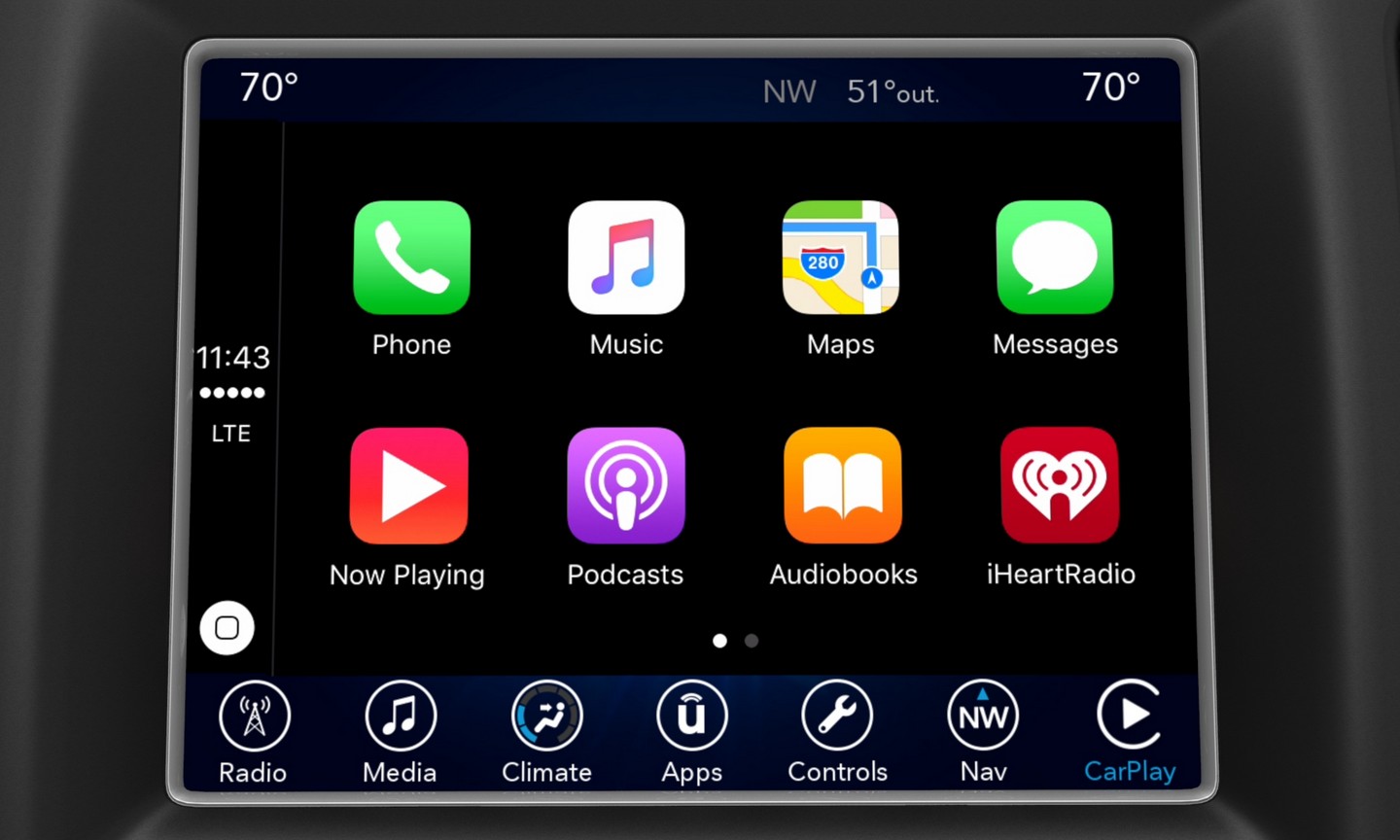 With UConnect 4, more content comes in the form of crystal clear HD Radio™ from local broadcasting stations, so you'll be able to hear your local tunes and radio personalities in immaculate sound quality unlike the old crackling AM/FM of yesterday. Speaking of modern broadcasting technology, you'll also be able to link up to SiriusXM® satellite radio, which offers a seemingly endless menu with hundreds of channels of music and talk radio playing 24-7.
UConnect 4C
The ultimate level of the ultimate infotainment system affords drivers the comprehensive SiriusXM Guardian™ service. More than just endless tunes, this extension of the satellite service provides remote controls and roadside assistance for your ride. You can pair a compatible smartphone or smartwatch with your Guardian subscription and remotely control vehicle functions (pictured below), like ignition and door locks, and you can even remotely operate your lights and horn to help you find your wayward car in a packed parking lot. You can also send destination information from your smartphone to your vehicle, so once you figure out which restaurant you want to dine at, your Guardian will feed easy-to-follow navigation steps right into your vehicle. In addition, the SiriusXM Guardian subscription offers the ability to create a 4G Wi-Fi Hotspot right inside your vehicle, so you and your passengers can enjoy a wireless connection wherever you go.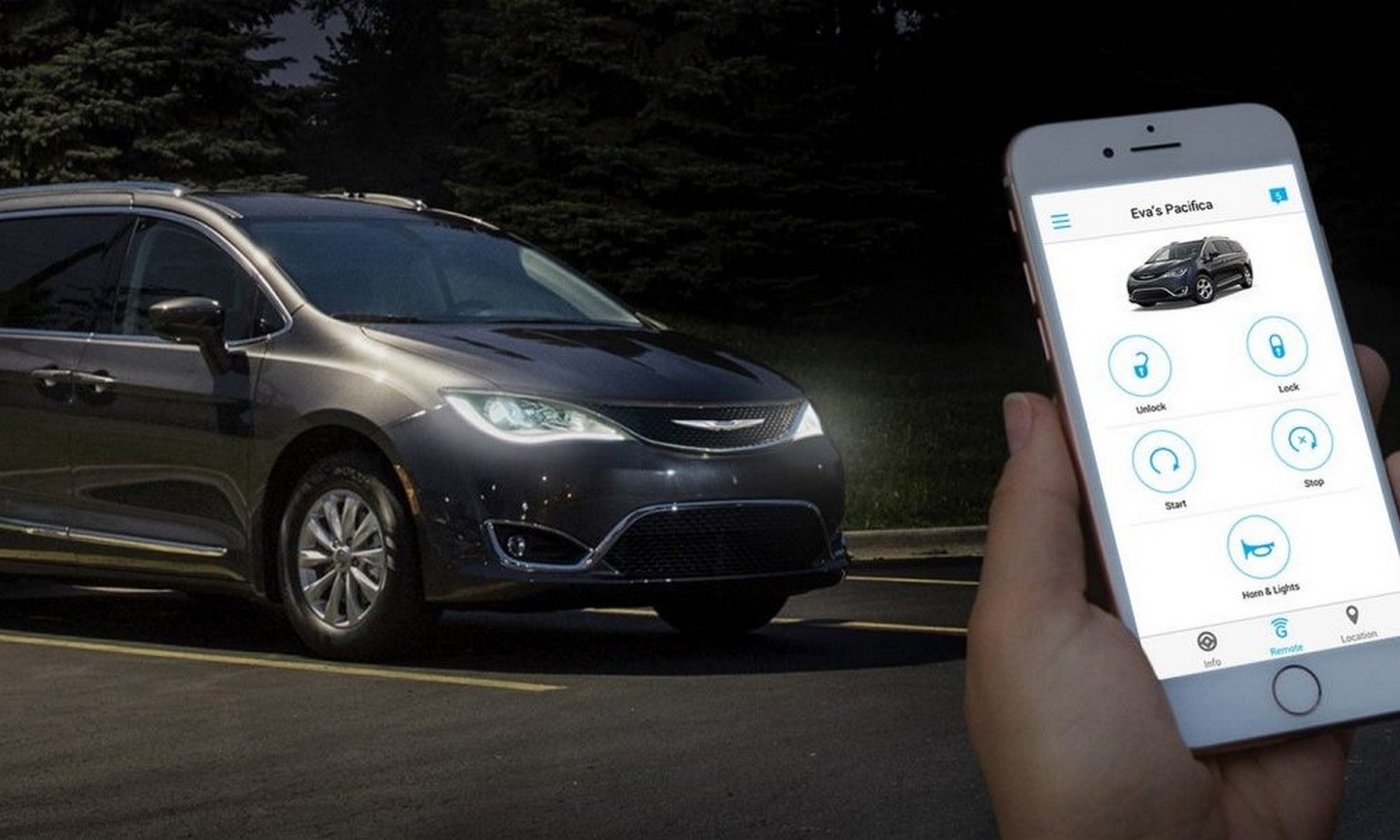 The roadside assistance features (pictured below) from the Guardian subscription are second to none. In the event of an emergency, whether you've been involved in an accident or just run out of gas, with the press of a button on the rearview mirror, you will be connected to a live operator for immediate assistance. You'll also have access to a remote theft alert and vehicle finder through a paired smartphone, so in the event of a vehicle theft, you'll receive an alert and the police will be able to find your stolen vehicle anywhere in the world.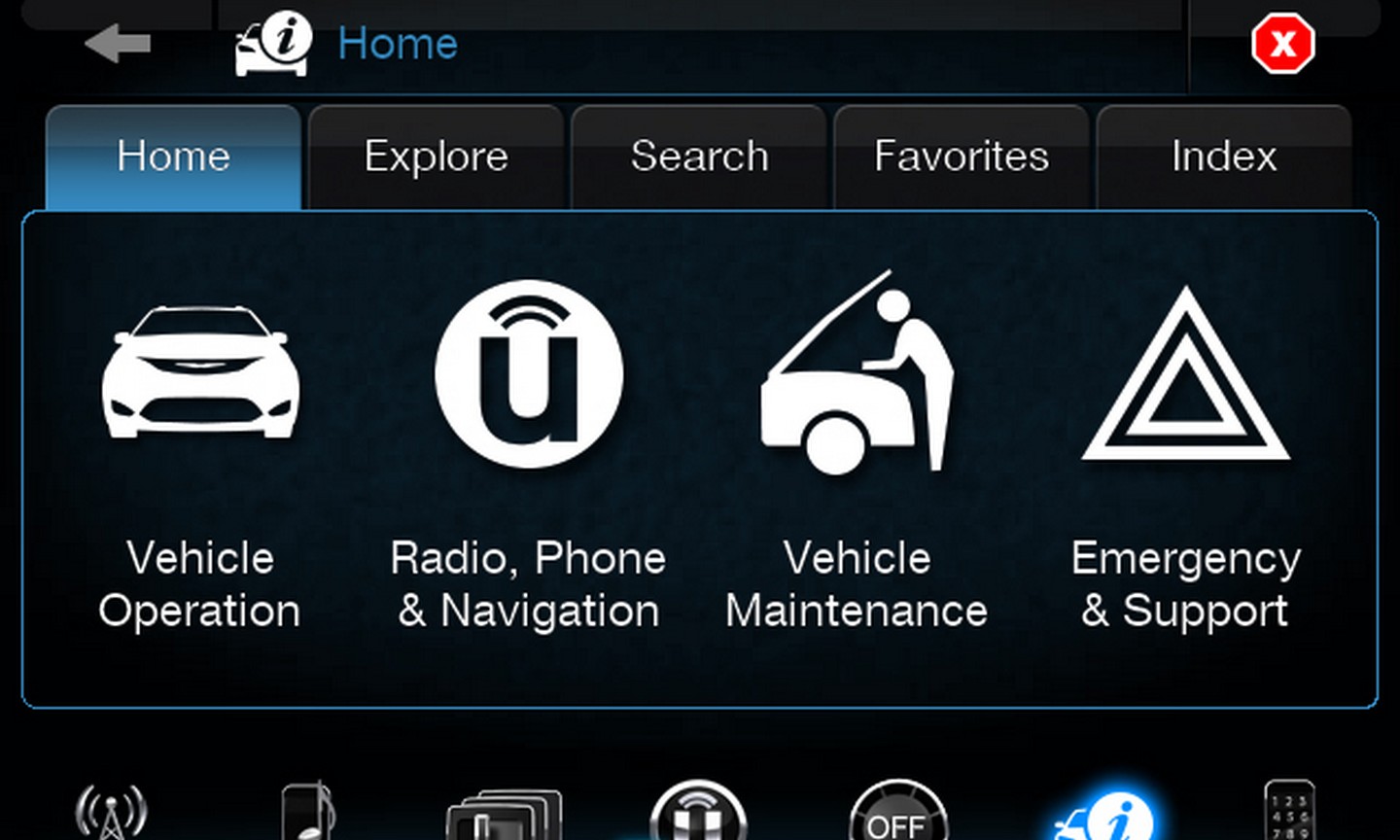 ---
Even the entry-level Chrysler, Dodge, Jeep, RAM, and Alfa Romeo models out-class the competition, but if you're ready to take things to the next level, check out our latest inventory and then visit Parkway Chrysler Dodge Jeep Ram at 21560 Hall Rd, Clinton Township, MI 48038 or contact our sales staff online to see how you can upgrade your ride.
Image Credit: Fiat Chrysler Automobiles