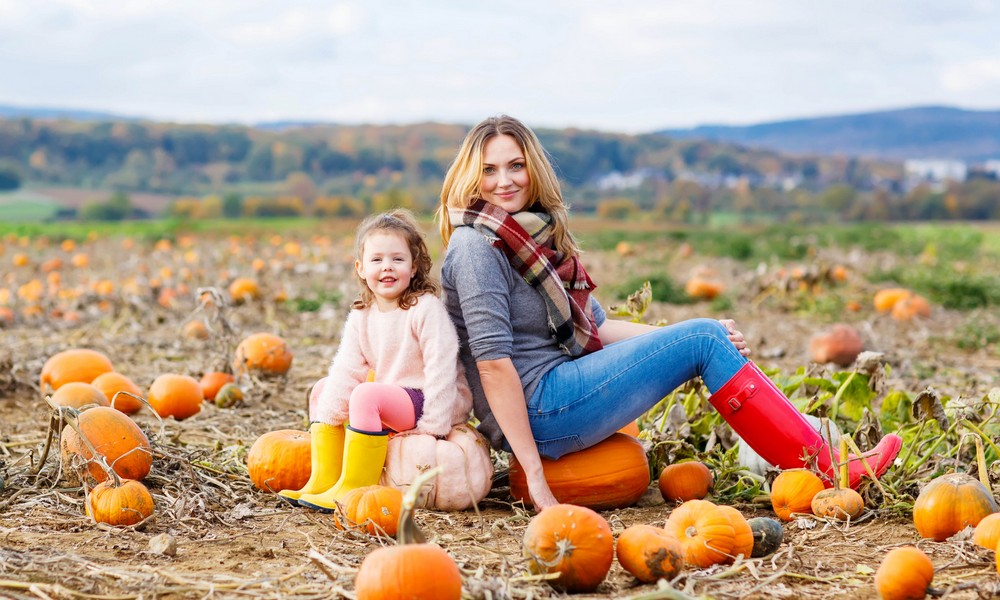 If you live in an area where you can experience a true, crisp-air feeling, spicy apple-cider sipping autumn, you're in luck! There are dozens of fun fall-themed activities to get you out and about this season. Even if you don't live in an area where the leaves change, you can recreate fall's spirit by indulging in the tastes and flavors that make the season so popular—or, you could make a trip to a place where the temperature does change!
Any way you slice it, fall is a time for family, festivities, and going out and experiencing new things. Grab your pumpkin spice latte, throw on a plaid scarf, and get ready for some festive fall fun!
What to add to your fall bucket list:
Hang a pretty wreath on your door. Whether you make this yourself or you buy it from the store, hanging a fall-themed wreath (it can be a circle of leaves, a festive owl, a Thanksgiving turkey, or a Halloween-inspired pumpkin) is both welcoming and uplifting.
Bring a pie to your neighbor. It doesn't even have to be homemade (although bonus points if it is)! Spread the spirit of Thanksgiving early with this thoughtful act, and feel good knowing that you're spreading good cheer. Fall-ish pie options include the ever-popular pumpkin, pecan, and apple.
Bake pumpkin bread. Another wonderful fall dessert, pumpkin bread, only comes around this time of year. Take advantage of the many popular recipes out there by donning your baker's hat, pulling out some bowls, and whipping up a delicious, cinnamon-spiked bread with a smell and taste that just screams "fall."
Lose yourself in a corn maze. This is an autumn staple, but one that's always worth mentioning. Pick one with a scary theme, or go strategic and opt for one that challenges you and your friends to find the exit. You can also find mazes that use tractors to pull you along behind them. No matter what, corn mazes are always a good time.
Stay overnight in a B&B where there's fall foliage. Don't just visit an area with really great fall leaves—make a trip of it! Stay overnight in a stately bed and breakfast in the heart of a red, gold, yellow, and orange forest. The Blue Ridge mountains in the Eastern United States are a great option, as is Aspen, Colorado or the Columbia River Gorge in Oregon.
DIY a fall scent for your home. Why buy a candle when you can make an authentic fall scent on your own? Cut the top off of an apple and core it, adding a tealight candle for a subtle apple smell that will permeate the house. Or go old school and boil a pot of water with orange peel, clove, cinnamon, and nutmeg, and smell the spiciness in the air long after you've turned the water off.
Make dinner inside a pumpkin bowl. You've heard of bread bowls, but what better way to celebrate the season than with a meal in a pumpkin bowl? Carve a small pumpkin (keeping the top), make a festive soup or casserole, and combine the two. You can even store leftovers in the bowl (that's why you kept the top!) to reheat later.
Go antiquing for fall-themed finds. No matter where you live, it's fun to decorate the house to reflect the changing seasons. Instead of going to a regular store to purchase decorations, head to a thrift or antique shop. The unique pickings will jazz up your front porch, foyer, fireplace—whatever you want!
---
Fall is beloved for its cooler temperature, gorgeous landscapes, and festive feeling. Make the most of it this year by adding these activities to your fall bucket list!